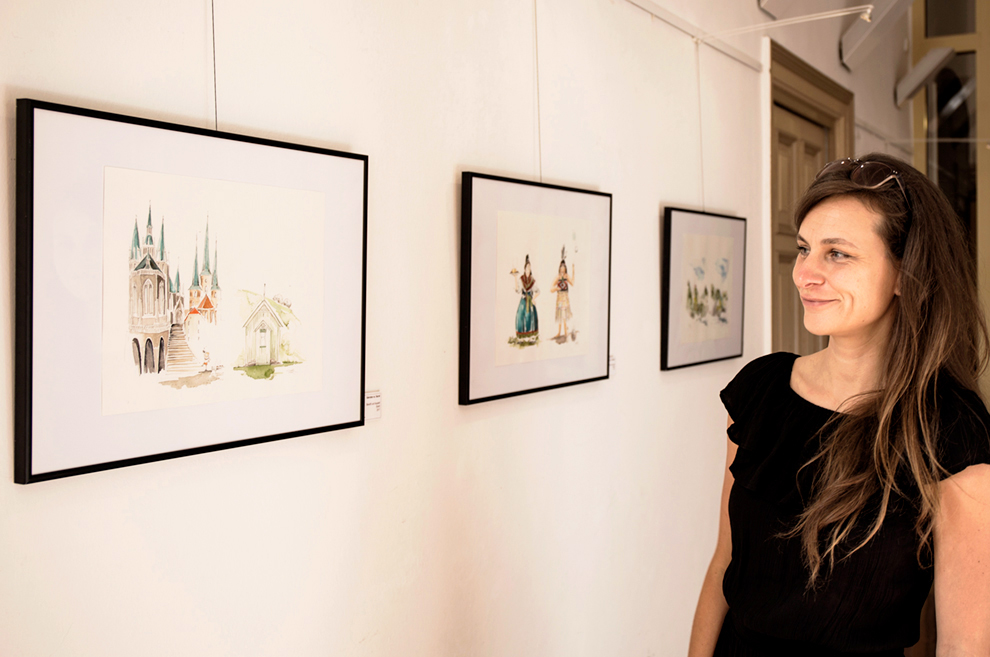 Illustrations from New Zealand
Katrin Kadelke was born in 1979 in Güstrow, former East Germany, and did grow up in Thuringia. After studying Architecture she started to work as an illustrator and designer in 2008. Instead of moving to Sardegna, Katrin Kadelke moved to New Zealand in 2010. She illustrated several children's books e.g. "Knalltüten" (Bertuch Verlag Weimar/ GER ) , "Little Bear Tries" (Nelson Copy Press/NZ ), "Rinderschwanzsuppe und Kindertanzgruppe" (Bertuch Verlag Weimar/ GER ) and "Küstenwind küsst Wüstenkind" (Rhinoverlag/ GER). Specialised in hand made illustrations with pen and watercolour, you'll find her artwork in different sectors such as editorial illustrations, online applications, packaging, branding as well as in merchandise or theatre décor.
In December 2015 she was invited to met with Helme Heine in Russel. Helme Heine, as a best-selling German writer, children's book author, illustrator and designer, described her artwork as "powerful", "thought through" and "always with a sense of humour".
Contact: info@katrinkadelke.de
Contact: info@katrinkadelke.de